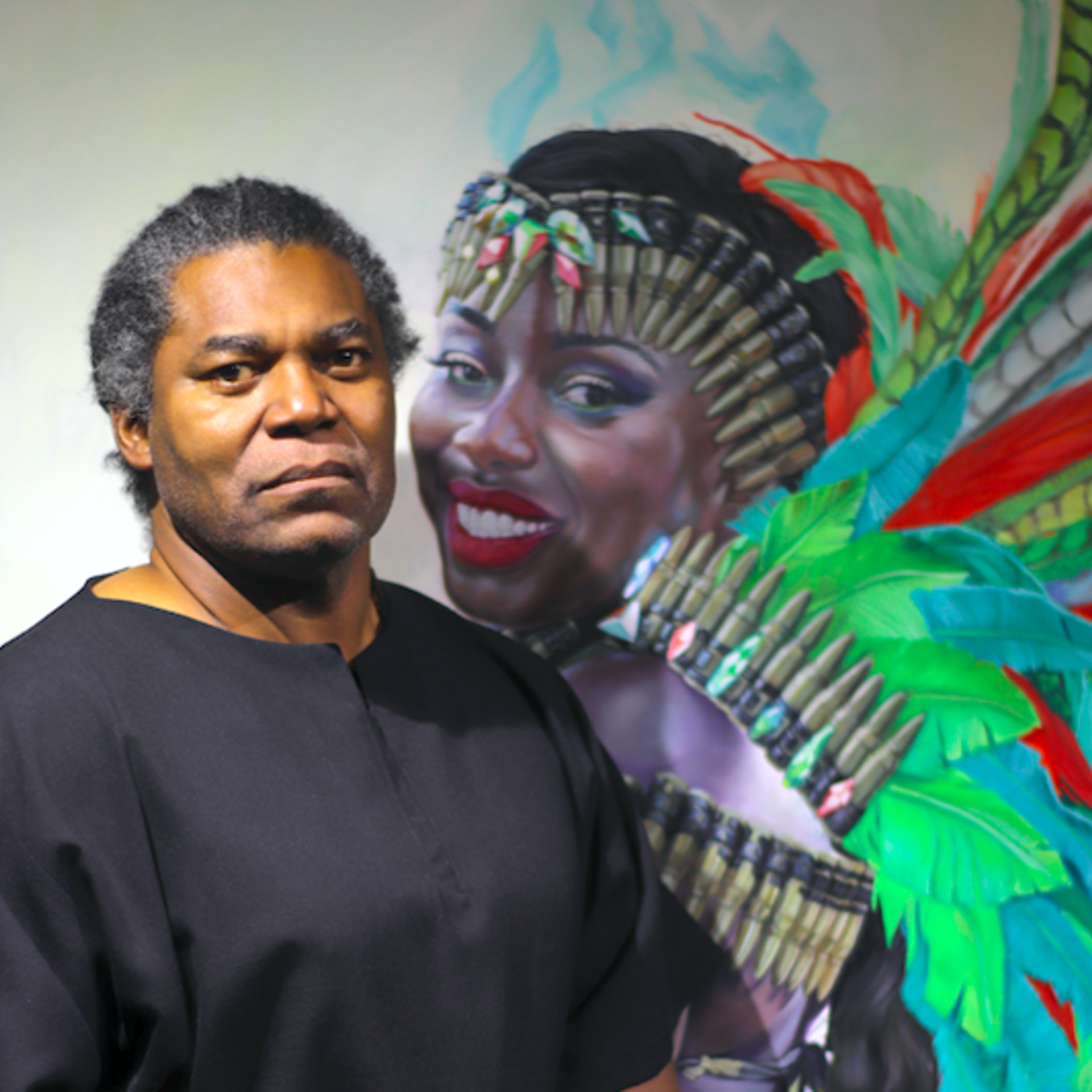 Weldon Ryan (b.1962) was born in The Republic of Trinidad and Tobago, W.I. Graduate of the H.S. of Art and Design 1981and attended the State University at New Paltz, 1981- 82, Attended Fashion Institute of Technology, 1982 – 85. Graduate of the Fashion Institute of Technology in 1985, A.A. In General Illustration. Interned at Quato Book Publishing 1985-1986, freelance comp artist for Ad Agencies. 1987 to 1989 NYC Urban Park Ranger. In 1989 worked for NYPD as a Police Officer and Forensic Artist Unit in 1994 till retirement in 2004 now resides in Palm Coast, Florida.
Born 1962, Republic of Trinidad and Tobago
Education Fashion Institute of Technology -1982 - 85
S.U.N.Y. at New Paltz – 1981 - 1982
Graduate of the H.S of Art and Design
Artist Statement
Thank you for the opportunity to engage you in the potential chance that you may feel receptive in displaying my work. I consider myself a realist painter painting contemporary images in a post expressionist world of art. I prefer painting large for the freedom and excitement it creates. I do not frame my paints because they are self-contained within their edges. I prefer gallery wraps or thicker stretchers to encompass my work. I mostly paint figurative and usually feature the West Indian Carnival and scenes which has greater worldwide acceptance. Carnival is a joyful and exceptional celebration or fete which is multicultural deriving from the exclusion of the indentured and the enslaved. It is an atypical subject matter unusual to most venues casting me into a new genre. I work in oil and sometimes use acrylics in my backgrounds. My solid color backgrounds are intended on bringing the viewer into the celebration of the fete of Carnival. I feel it's important to crop tighter and not be traditional about my composition. Excluded parts of the anatomy or item provides the viewer to also create in their mind the continuity of the painting expanding the viewer's imagination at the edges causing involuntary participation by the viewer. Carnival is about the celebration and the abandonment of rules which also work in this regard. I'm also challenged by the human anatomy and the natural world. I must sculpt; in a two-dimensional plane, the illusion of depth using light and color as my chisel applied by my brush. I also sculpt 3 dimensional which enhance my understanding of forms.
You can visit Weldon's website to view more of his work here.
Read More