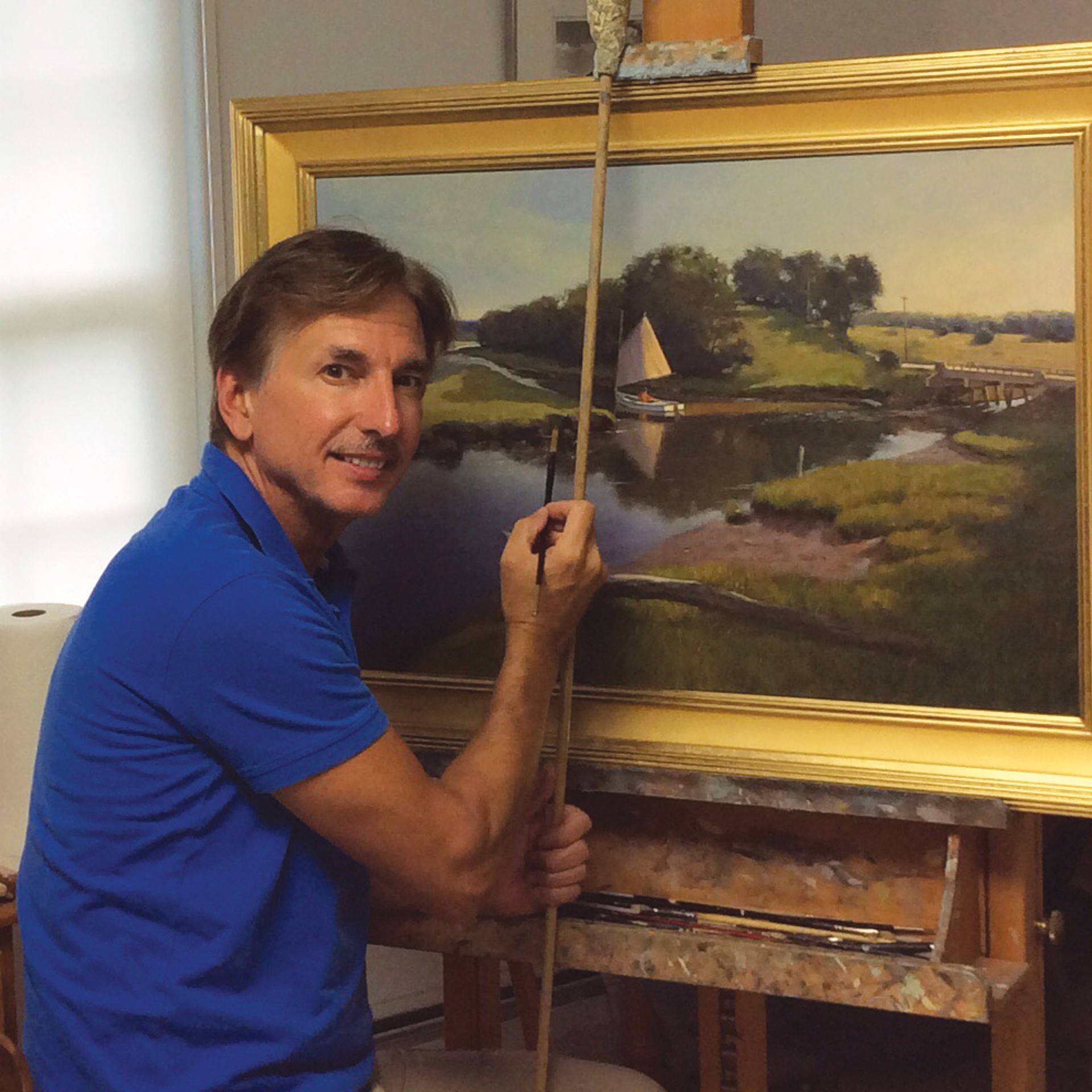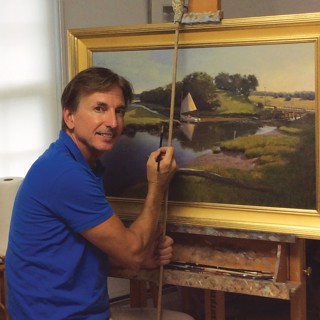 Thomas Adkins, divides his time between his Southbury, Connecticut, and Bristol, Maine studios, is a graduate of Paier College of Art of New Haven along with graduate classes at the School of Visual Arts in New York. He has also worked as art director and creative director for some of Connecticut and New York's most prestigious advertising agencies, simultaneous exhibiting in galleries and Museums throughout the United States.
Currently he sits on the board of The Hudson Valley Art Association, Elected member of The Connecticut Plein Air Painters, Elected Member of The Lyme Art Association. Numerous awards such as the First Place Lyme Art Association's New England Landscape Invitational, People's Choice Award – New Britain Museum Of American Art, Finalist Artist Magazine Landscape competition among many others. Numerous times exhibiting in the Mystic Museum International Marine Exhibition, The Butler Institute Of American Art and The New Britain Museum Of American Art also in their permanent collection.
Thomas has had over a dozen one-man and group shows. Prestigious galleries, such as The Maritime Gallery at Mystic Seaport, Bayview Gallery, Gregory James Gallery, Bryan Memorial Gallery and others throughout New England, carry his work. Adkins has also won numerous awards for his designs, illustrations. His work has been purchased by GE, IBM, Kraft, Minolta, Hilton Hotels, Timex, Wendy's and other major corporations.
Thomas Adkins is a seasoned veteran of plein air painting. Most works begin with on location studies 16" x 20" or smaller. Adkins then composes larger works in his studio, compiling sketches, additional studies and from memory. His most recent works have been completed throughout New England. Focusing on areas in Connecticut and along the Mid-coast of Maine.
You can visit Thomas' website to view more of his work here.
Read More