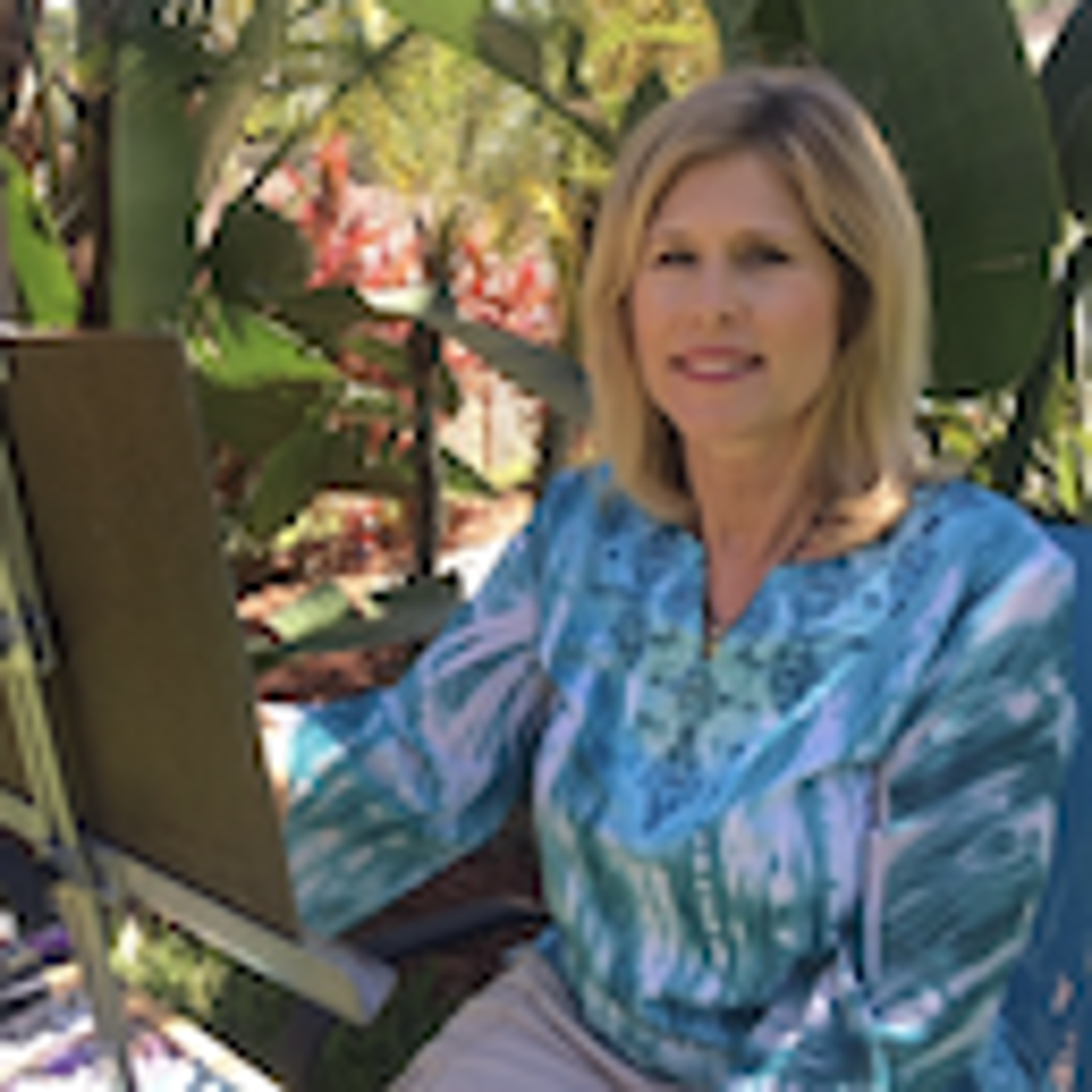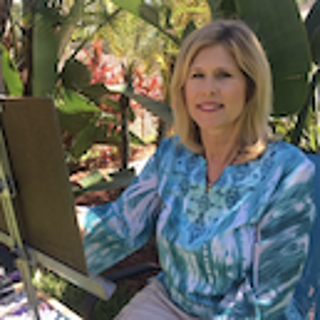 Sally has a BFA in Graphic Design and Fine Art from the University of South Carolina. She began her career as a graphic artist and transitioned into becoming a full time painter in the early 90's. Expressive use of color and bold designs are the hallmarks of her style. Her subject matters range from plein air painting to figurative works of dogs and amimals. She works with pastels, acrylics and mixed media.
Currently US Airways features her paintings in the US Airways Club at Tampa International Airport. Her paintings were also on display in the American Embassy in Rome, through the Art and Embassies Program in 2001. Sally's work has been selected as the featured art for several art festivals in Florida over the past ten years. "Santa Fe Poppies" graced the cover of Tampa Bay Magazine in their September-October of 2002 issue. In Spring 2011 Sally was the featured artist of The New Barker magazine with her painting of "Bella and Bentley".
Recently, Sally's work has been exhibited in these prestigious exhibitions – Elements Of Expression 2013 NY. NY., National Society of Casein and Acrylic Painters 2016 NY. NY., International Society of Acrylic Painters Florida 2017 (honorable mention), Pastel Society of America 2017 NY. NY. and Acrylic Painters USA 2018.
Her lithographs of landscapes have been showcased in the television show Nip/Tuck and the movies American Dreamz. Rob Reiner's 2017 film Shock and Awe featured her dog posters.
Sally is a member of The International Society of Acrylic Painters, Signature membership Acrylic Painters USA, and Pastel Society of America. Sally is represented by these fine art galleries: Ocean Art Gallery – Flagler Beach, FL, Baterby's Gallery – Winter Park, Florida, BesArte – San Antonio, Texas.
Read More