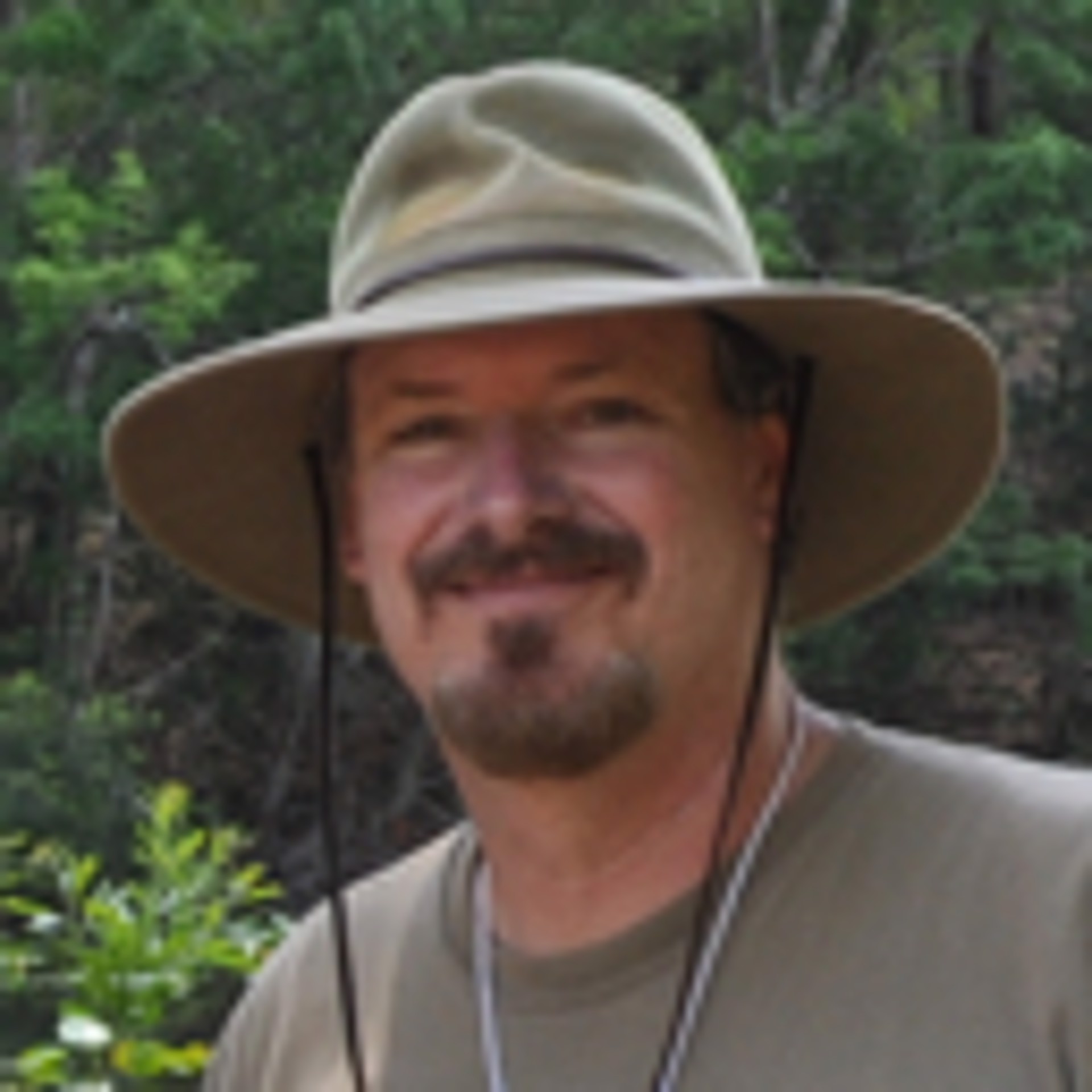 Randy Pitts graduated with a Bachelor of Fine Arts degree from the University of South Florida in 1982 with a concentration in drawing and printmaking. Having a career in the commercial arts, it wasn't until 2001 that Randy began painting. Since 2001, Randy has become devoted to painting "en plein air" and the challenges of capturing the light, form and shape the landscape provides. He has continued his education by attending numerous workshops, including Scott Christensen's intensive ten-day workshop in 2008.
Randy exhibits in many local and regional shows. He has earned several first place awards in the Jacksonville Coalition for the Visual Arts juried exhibitions and earned an Award of Excellence in the 2012 Art of the Trees juried exhibition of which 70 artists from the region participated. His artwork was also chosen by "Southwest Art" Magazine to promote the Art of the Trees in their "Beyond the West" section. His artwork has been featured on the cover and inside "Arbus" magazine, Jacksonville's local Arts publication. In 2014, Randy was awarded First Place and Best of Show at the Create! Home and Garden Plein Air Paint Out and was awarded 3rd Place at the St Mary's Paint Out. He was awarded First Place in the "Outside In" exhibition at Southlight Gallery, Jacksonville, and was a solo exhibitor for the month of May, 2014 at the Vandroff Gallery inside the Jewish Community Alliance of Jacksonville.
Recently, Randy won the Artists' choice Award at the prestigious 9th Annual Wekiva Paint Out and placed second at the 2015 Summer Guest Series exhibition "A New Leaf," held at Southlight Gallery. In October, he was awarded Third Place in the 3rd Annual Piedmont Paint Out, held in High Point, North Carolina. He is represented by On the Waterfront Gallery in Apalachicola, Florida and by First Street Gallery in Jacksonville Beach, Florida. Randy resides in Jacksonville with his wife Debbie.
Read More