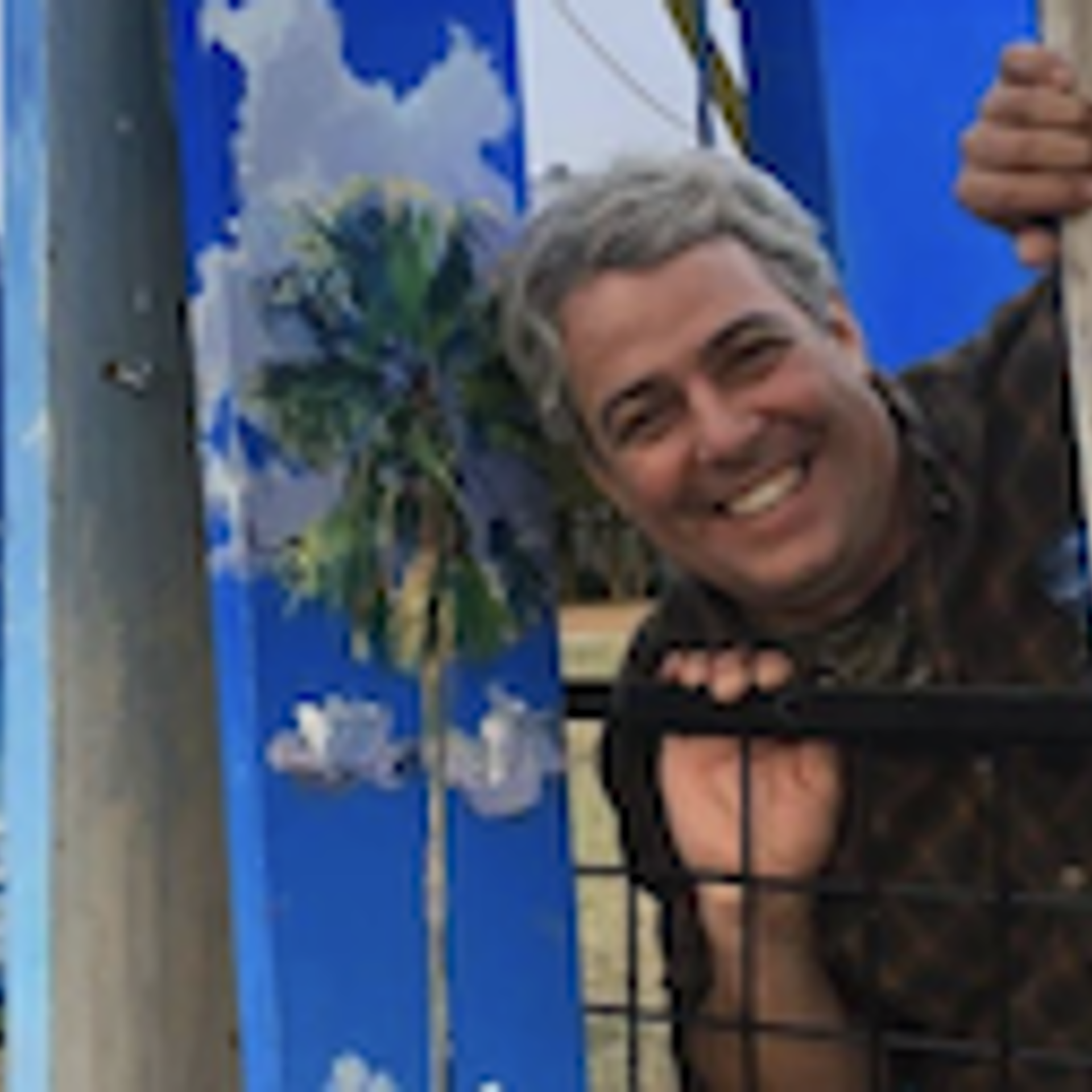 Peter Carolin studied art in many places including the Center for Creative Studies, Detroit, MI, The Musee des Beaux Arts, Angers, France, the University of Notre Dame, BFA 1985, and the University of Florida, MFA 1988. He has made a living as a painter, sculptor, and illustrator, in and out of teaching for the last twenty-five years. Teaching all levels from K-College, he is currently adjunct faculty at Santa Fe College, Gainesville, FL.
Award winning, in and out of school, he was selected in 1989 as a sculptor to spend a month in a castle on the French Riviera. By 1999, his work was included in a major traveling exhibition of Contemporary Florida Landscape Painting, at several regional museums, entitled "Coast to Coast…" Circa 2003, he co-curated, and was included in another regional Florida Landscape exhibition at Okaloosa Regional Airport. From 2008-13, he was co-director of the GFAA Winter Fine Art Fair at Tioga, learning the policies and responsibilities of festival planning. Devoted to charitable fund-raising for causes of health, education, nature conservation, and homeless veterans, in 2008, he was named "Artist of the Year," by the Council for Exceptional Children's Education.
As a long time exhibiting artist in fine art galleries and festivals, he was made "poster artist" for several art festivals and public radio/tv fundraising. Invited, and participating in several annual pleine-aire "Paint-Out" events since 2003, he has been able to make personal contact and associations with several of the best artists throughout Florida and the Southeast. Corporate collections include: Golder and Assoc., Naylor Publishing, UF Health, Avmed, Exactech, Barnett Bank of Jacksonville, North Florida Regional Hospital, Holloway Financial, JFK Health Science Center, Barrington, ILL, Santa Fe College Foundation, Busch Gardens, and Chaminade H.S. Paintings are also sold to over 500 private collections in over a dozen states, and six countries worldwide.
Read More