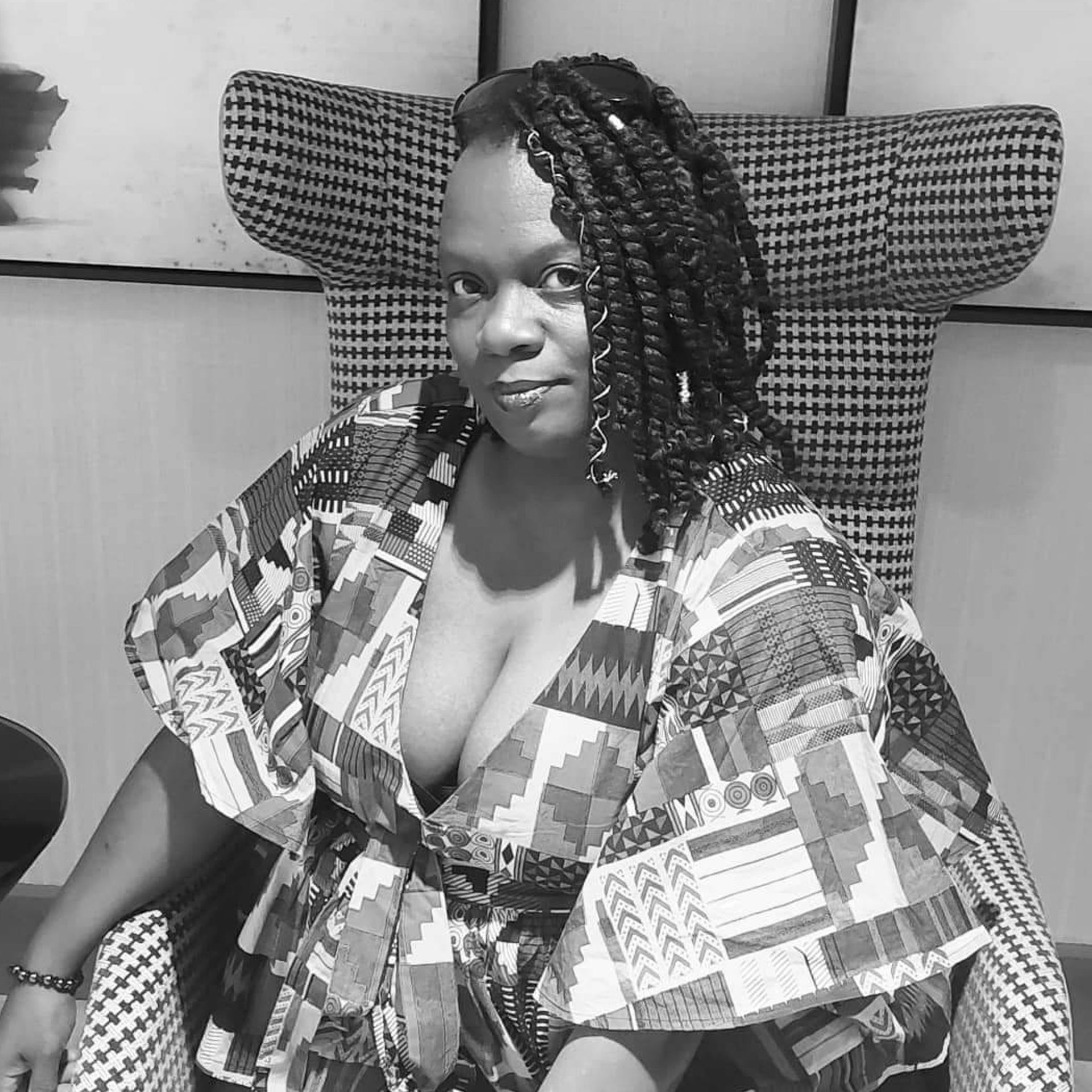 Ohso is a self-taught, mixed media artist, born & raised in New Orleans, LA! She grew up in Gert Town, a mid-city neighborhood, home to Xavier University and Blue Plate Artists Lofts ( formerly Blue Plate Mayonnaise Factory ). She began creating detailed drawings by the age of three & primarily paints imaginative, 3-D composition portraits of Women of Color, with ""Living Waters as a prominent, recurring biblical metaphor. As a mixed media artist, she enjoys incorporating acrylics, airbrush, celluclay, inks, pastels, fabric paints, and block stamp printing in her work. Ohso attended the New Orleans Center for Creative Arts – N.O.C.C.A. and is a graduate of John F. Kennedy Sr. High School. She also studied psychology & fine art at Delgado Community College in New Orleans, LA. Ohso later graduated with a degree in Computer Graphic Design from Southeast College of Technology in Metairie, LA and was inducted into the Alpha Beta Kappa National Honor Society in 1999.
Although she gained valuable skills while at N.O.C.C.A., the instruction at the time focused on ""Old Masters"" so there was a disconnect because she didn't identify with white, male artists. For a long time, she was left with the impression that artists lived poor lives, and didn't make money until after they were dead. Even as a Freshman in college, one of her art professors was so impressed by her portfolio stated, "There is nothing I can teach you." After this, Ohso found herself in limbo and considered her are more of a hobby until 1996 when she had her first gallery experience where she met ""Living Artists!" "They were Talented, Black, indigenous People of Color that I didn't even know existed and my mind was blown! They looked like me, I could make connections and even got some guidance from them and it was then I decided to make art my profession!" Over the next few years Ohso worked in retail sales and management. In her spare time she took on a non-paid internship at The Neighborhood Gallery under the guidance and support of the owners Sandra Berry & Joshua Walker, while functioning as a Freelance Art Educator & Graphic Designer. In the Spring of 2005 Ohso founded ArtistiKIDS! An arts program for gifted & talented children! Sadly the fall of that same year hurricane Katrina destroyed her home and business forcing her family to relocate to Texas.
For over 15 years Ohso has worked in the field of education, teaching visual arts, stop-motion animation, graphic design, and Martial Arts in public schools, private schools, and non-profit organizations including Remington College, YAYA Inc., My House Inc., Young Audiences, NEISD, Qkids and SayABC. Today Ohso is a full-time Artist, Entrepreneur, ESL Contractor, Published Poet and co-owner of Peace Keeper Martial Arts Academy with her husband in San Antonio, TX.
For years Ohso has been suffering with chronic pain and has been diagnosed with Osteoarthritis which affects her hands and legs; however, she remains productive as an Internationally Collected Artist!
You can visit Ohso's website to view more of her work here.
Read More