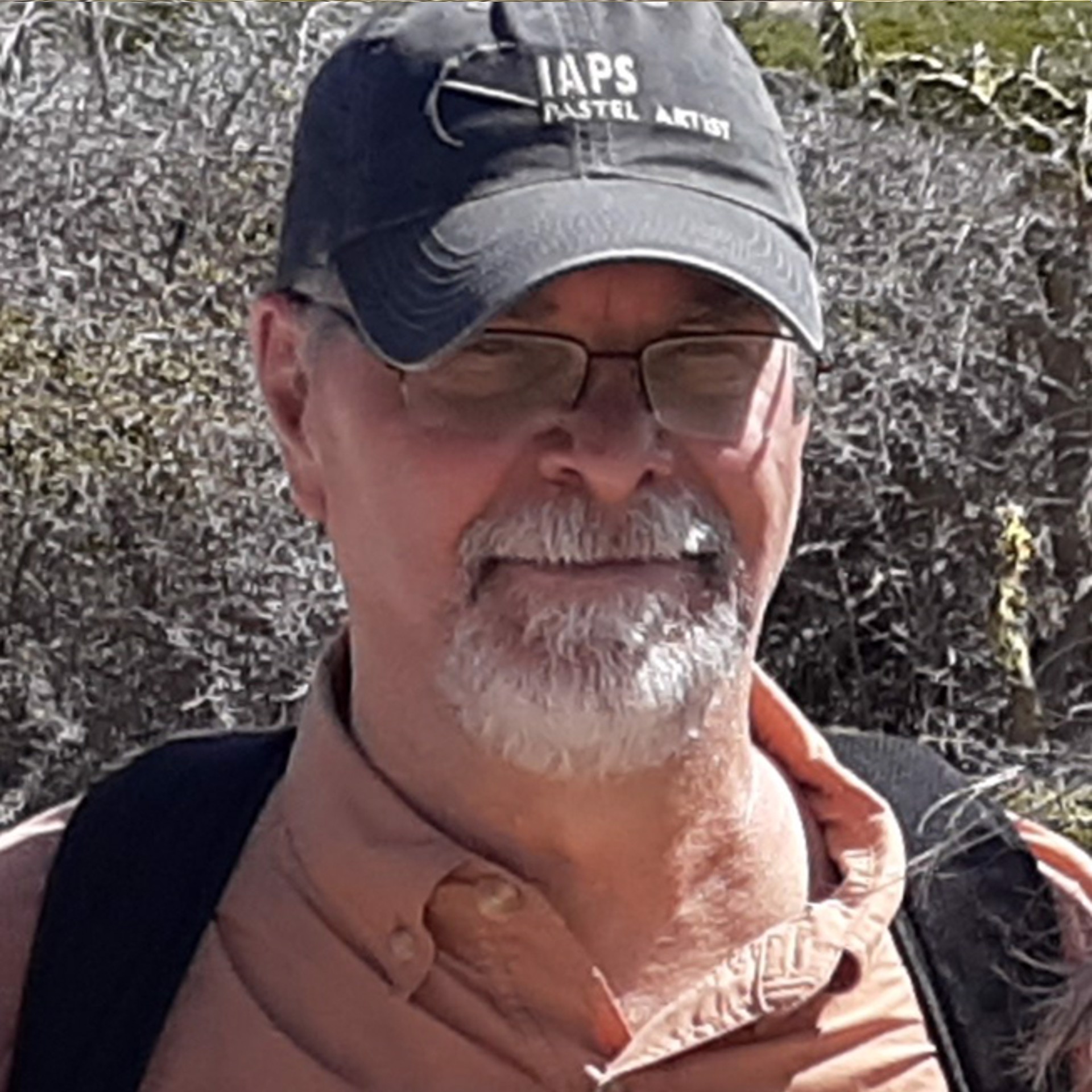 Mike Barret Kolasinski is a nationally recognized pastelist. An award winning artist, he is a Signature Member of the Pastel Society of America, has achieved Master Circle status with the International Association of Pastel Societies (IAPS), a Master Circle Member of the PaintAmerica Association, and a Master and co-founding Board Member of the Chicago Pastel Painters. Having studied Illustration and Design at the Chicago Academy of Fine Arts, Mike is largely self-taught in his current career of producing fine art paintings called WildScapes.

His work, included in many public and private collections, has won numerous awards, including the first Maggie Price Award of Excellence at the PastelWorld 2013, 22nd Juried Exhibition, International Association of Pastel Societies (IAPS); the 2012 America's Parks Through the Beauty of Art Top 100, the Gold Medal Award in the 2008 Bosque Art Classic; the Silver Medal Award in the 2009 Bosque Art Classic; placing in the 2008, 2009, 2010, and 2012 Paint the Parks 100 competition; placing in the 2003 Second 100 of the Arts for the Parks Competition; placing in the Top 100 of the 2007, 2008, 2009, 2010, and 2012 PaintAmerica Competition; placing in the 2010 PaintAmerica Mini Top50; an Honorable Mention in the 12th Annual 2010 Pastel 100 Competition of The Pastel Journal; taking First Place in the Pastel Category of the American Artist's 70th Anniversary Competition; being named a Finalist in the Landscape Category of The Artists' Magazine Annual Art Competition in 1999 and 2010; having a feature article written about his work in the February, 2006 issue of American Artist; and appearing in the International Artist publication, "How Did You Paint That? 100 Ways to Paint Seascapes, Rivers and Lakes, Volume 1".

Using the medium of soft pastel to achieve an understanding of the philosophy of nature as a whole and integral entity of ourselves, Mike Barret Kolasinski is a visual activist for nature.

You can visit Mike's website to view more of his work here.
Read More