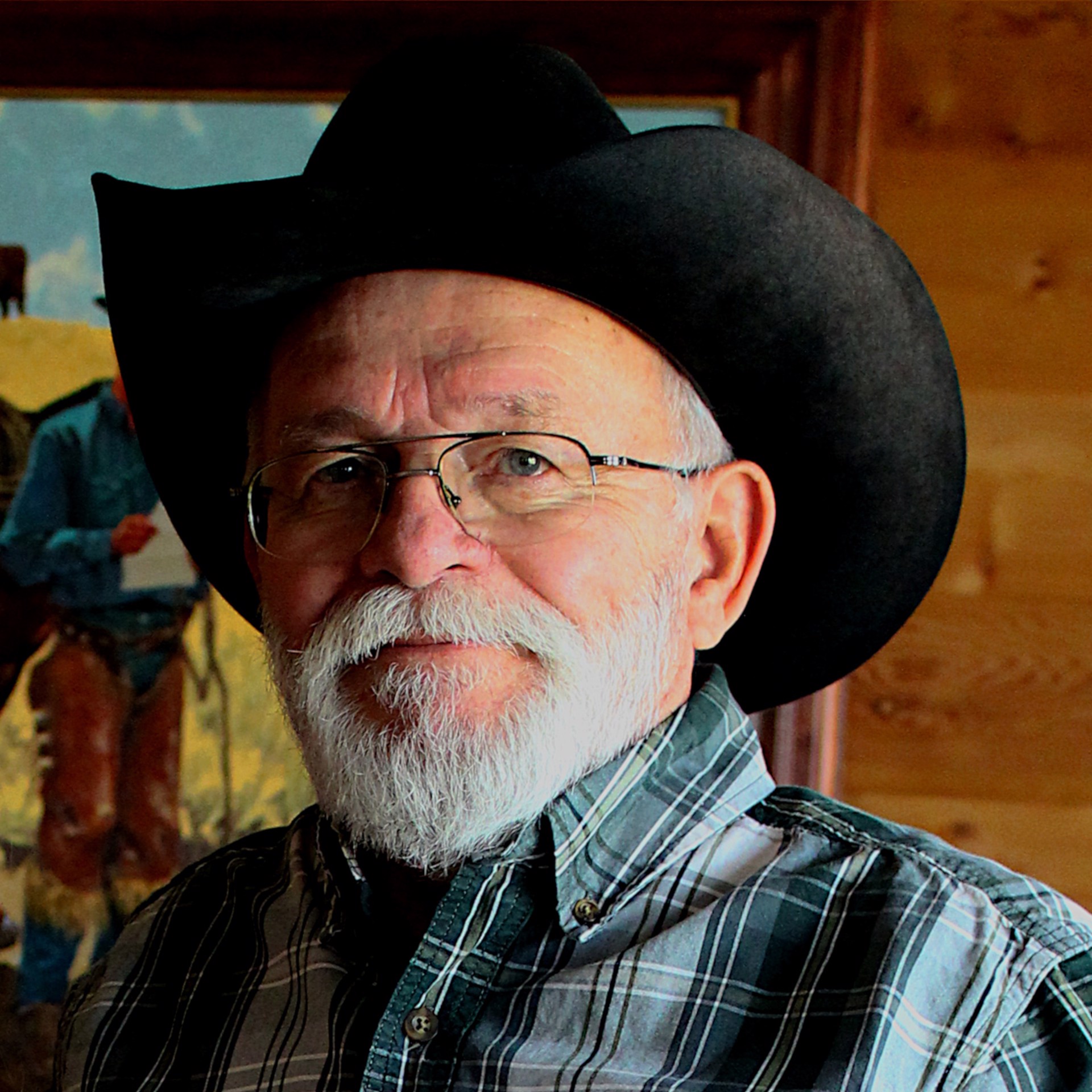 Mick B. Harrison / Belle Fourche, SD b. 1945 - present
I'm particularly interested in maintaining a certain hardiness in my work, much like the nature of my subject matter. I look for moments in time when composing a painting such as small nuances of a subject that are quick to pass but are particular to that life. I believe it's what gives a piece personality and individualism.
I'm a self-taught artist having started my full time art career in 1974. I work primarily in oils and acrylic gouache. Drawing from my rural upbringing on my grandfather's South Dakota ranch and personal experience my subject matter is western in nature. Most of my work takes advantage of the landscape around my region. My interest in the early American illustrator style lends itself well to my work. Nearly every painting is preceded by thumbnail sketches to work out ideas, followed by a color pencil sketch from which the final piece is painted.
I have had a professional fine art career for over 45 years and work from my studio gallery Mick B. Harrison Studio near Belle Fourche, SD.
Awards:
The Old West Trail Foundation Award for Western Art -(ND, SD, MT, WY, NE)
The Wm. F. Cody Award for Western Art -(Cody, WY Art League)
Center For Western Studies Artist of the Year (two times) -Sioux Falls, SD
Geo. Phippen Mem. Art Show (1st oils) –Prescott, AZ
Magazine & Book Covers & Illustrations:
True West, Old West, Frontier Times (1970's – 1990's)
BEEF magazine
Today's Horse
Cattle Business Weekly
Western Horseman (art page)
Dakota West A Cowboy's Life (book cover & illustrations)
Empty Saddles, Forgotten Names (book cover)
The World's Largest Roundup 1902 (book cover)
Other:
Leanin Tree (card)
Western Calendars Rodeo Posters (official artist for the Days of '76 Rodeo-Deadwood, SD & Sitting Bull Stampede-Mobridge, SD)
You can visit Mick's website to view more of his work here.
Read More