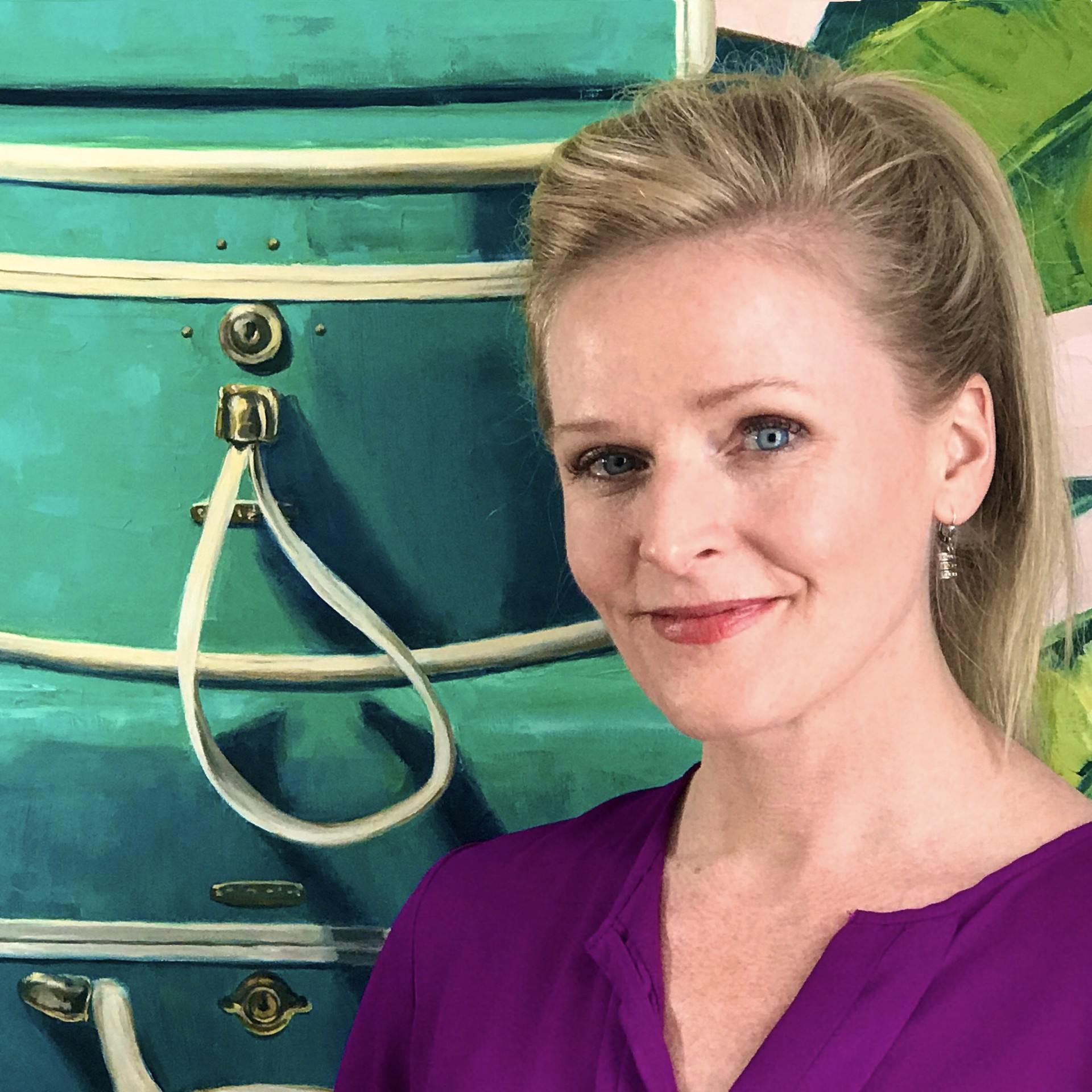 Michelle Schleider (b. 1974) is a contemporary American artist expressing her curiosity and reflection of life experiences onto canvas. Her appreciation for color, nature, and a longing to explore through travel are common themes represented in her work.

She received her BA in Painting with a minor in Art History at Providence College, spent a half a year in Florence, Italy studying the masters and has taken several workshops from living master artists to improve her skills.

Michelle specializes in oil painting and draws from life experiences when composing a new work. Having lived in several place such as Long Island, New York; Seoul, South Korea; Florence, Italy; San Francisco, California; Tucson, Arizona; Providence, Rhode Island; and Hoboken, New Jersey, she has a great appreciation for the many gifts differing regions and cultures have to offer. Exploration through travel is apparent in Michelle's latest series titled, Departure. At a time when travel is restricted more than ever because of the Covid 19 pandemic, there is nostalgia for places tourists have visited in the past or wish to see for the first time. These paintings focus on luggage, handbags, and indigenous botanicals across the globe and something most of us took for granted… the ability to pack a bag and go anywhere.

Michelle resides and creates in Upstate New York with her husband, two daughters, their lush garden and inspiring rose bushes. They often travel together (not during a pandemic) with some of the luggage that has made it into Michelle's paintings.

You can visit Michelle's website to view more of her work here.
Read More