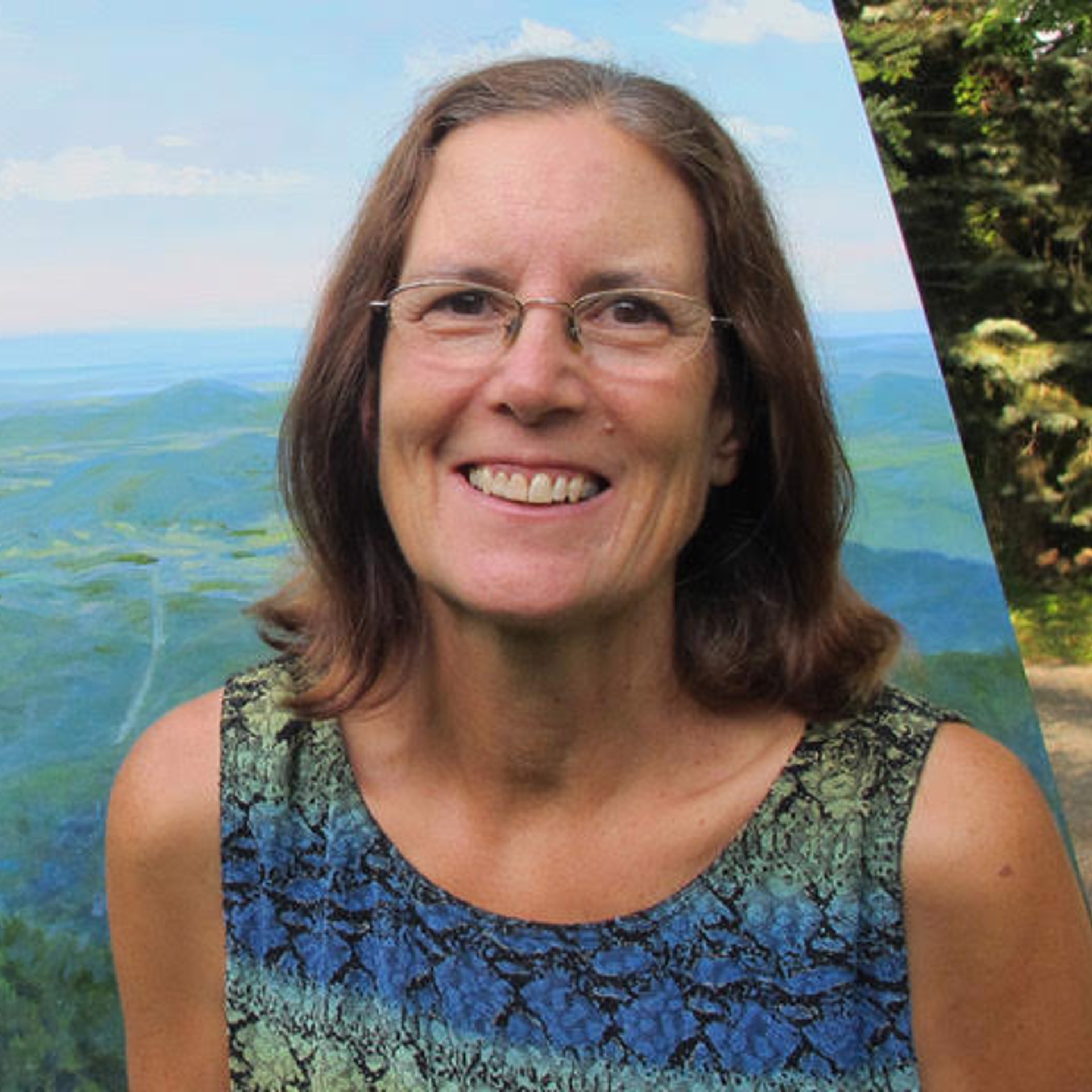 Ever wonder what it is like to paint outside in plein air*?

How to find and paint your personal interpretation of the landscape? How to let yourself just respond to what you see and put it to a blank canvas? Only thinking of composition, shapes and colors?

I believe artists see things differently than others do. They see the world through eyes that want to re-create and express their sense of beauty. The artist must see the finished painting in her head but start at the beginning. Many decisions are made when approaching the composition. The fun of selecting, arranging and studying the view in front of you. To simplify and make decisions constantly, like a dance of what to leave in, what to ignore. The painting is not like a photograph, it is your impression for that day, that light and mood of what you see.

The best part of painting plain air is that you are breathing, seeing and experiencing the view LARGE all around you. You are living in your painting while you are painting it. Trusting your instincts become more natural to your stokes on the canvas. Letting your mind go and just respond to nature and observation. This is the fun of painting outside!
I prefer to only paint plein air, and love the emersion and challenge that comes with it. Living in Virginia and all the beauty in the area compels me to paint the views I see and love.

I went to Philadelphia College of Art, majored in graphic design, minored in painting. That is where the seed of excitement for painting started. In 2000, I started painting full time. I paint everyday and enjoy the rhythm and momentum that comes with a steady flow of painting. The act of painting is what is important to me, I enjoy the feeling of being connected to my environment, myself and the painting. I look forward to developing as an artist and creating my future paintings.

*(En plein air is a French expression which means ""in the open air"" and is particularly used to describe the act of painting outdoors, which is also called peinture sur le motif ("painting of the object(s) or what the eye actually sees") in French.

You can visit Meg's website to view more of her work here.
Read More