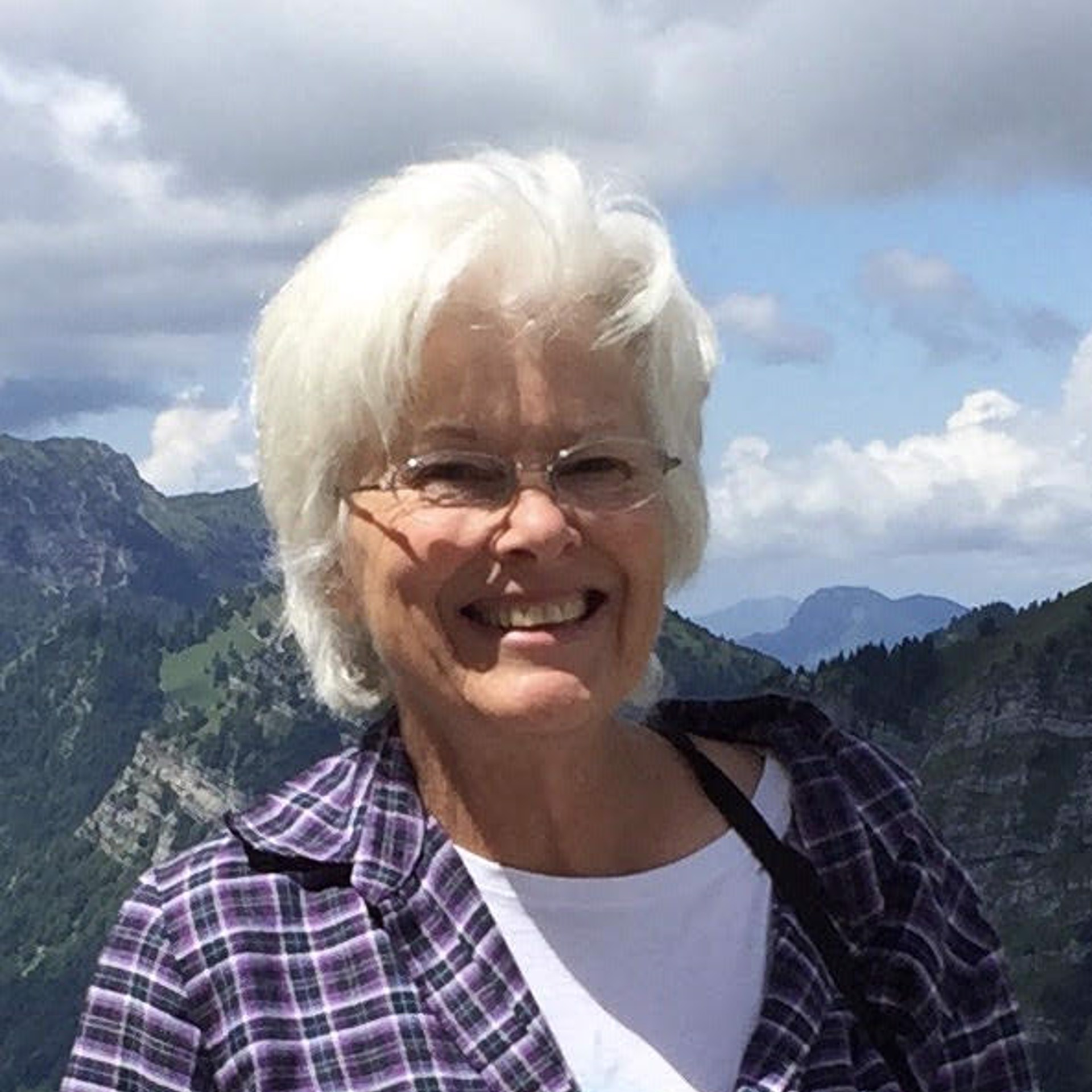 Born and raised in Cleveland, Ohio, Mary Jane Volkmann studied art education at university before traveling in 1974 to southern Africa where she remained to live and work for 28 years. Her artistic career has included commissions as varied as art workshops, portraits of an African king, coin designs, seven issues of postage stamps (two issues of which have won world awards), book illustrations, greeting card designs, murals and paintings for private collectors. A commissioned book, "Glimpses of Namibian Life: A Moment in Time" consisting of 30 of her paintings depicting life in Namibia among the native peoples of the country and authored by her was published in 1997. Active in the community, Mary Jane co-founded an educational and charitable trust in northern Namibia with a regional center for the development of the arts and crafts skills of talented Namibians, providing a means for them to market their wares and earn a living. Relocating with her family to Gainesville, Florida, in 2002, Mary Jane is a signature member of Plein Air Florida, has participated in various invitational plein air events, and in 2006 was selected as Artist in Residence, Sapelo Island, for the Georgia State Parks. Currently focusing on portraiture and landscapes, she continues to undertake commissions and teach painting workshops.

"My work is an attempt to portray my sense of wonder and appreciation of the beauty and interdependence of the diverse faces of nature and our human family."

You can visit Mary Jane's website to view more of her work here.
Read More