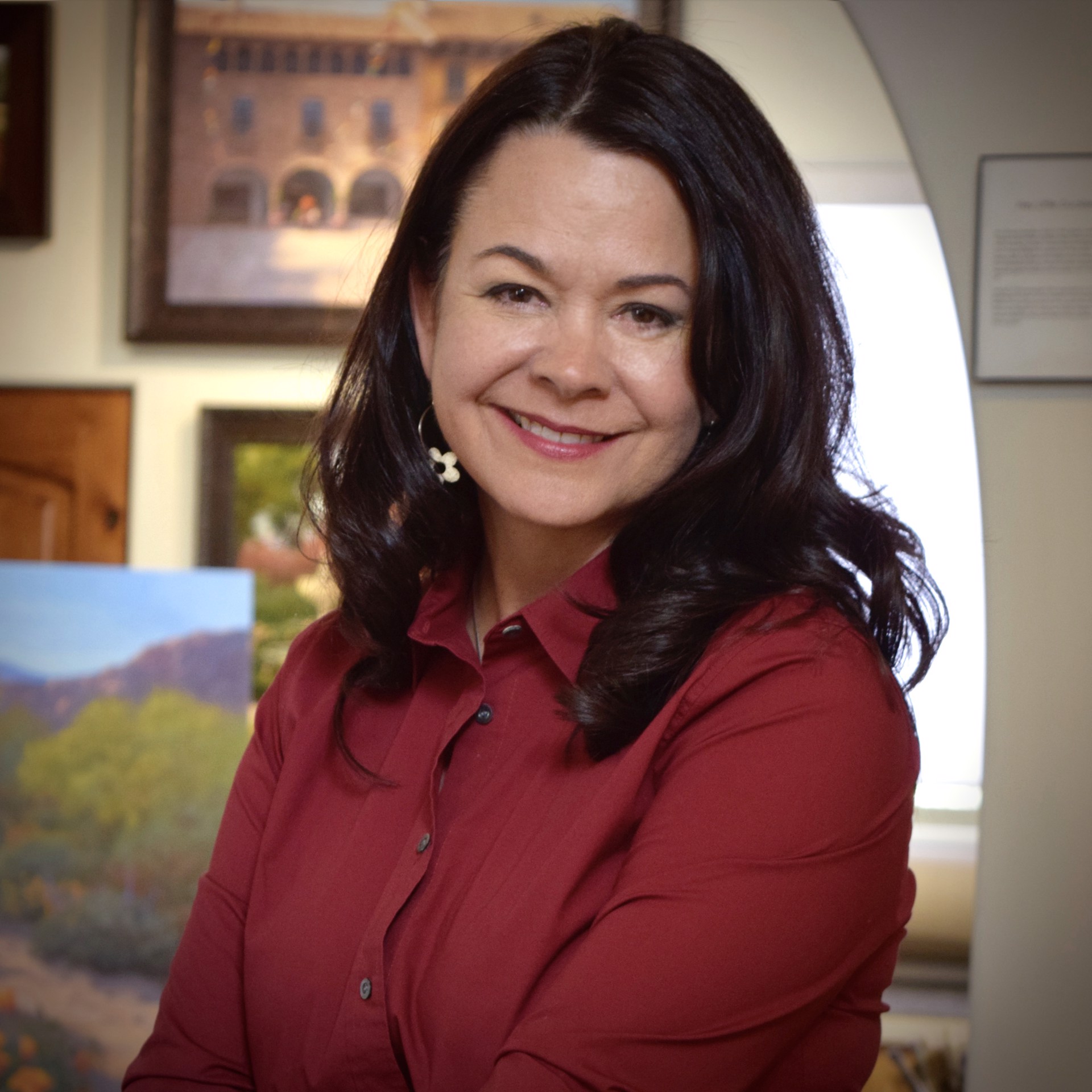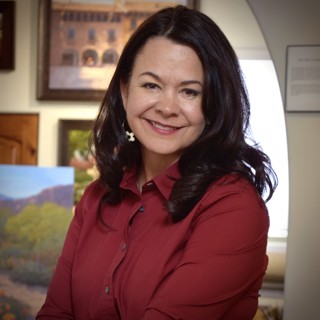 Before Lucy Dickens puts brush to canvas to create phenomenal scenes from nature, she personally experiences them. She is also a storyteller—it's one reason her award-winning paintings are unique.

Her fine art, oil on canvas paintings, focus on landscapes, botanicals, and wildlife and each piece comes to life as she composes words to further illustrate her experiences or feelings associated with the art.

Not only are the sights, sounds, events, and emotions expressed through her work, so is her deep faith in God. This is her inspiration to create praiseworthy paintings, and it is the sentiment woven throughout her life and in all her creativity.

Lucy's artistic talents emerged in her early years when her parents—one a photographer and the other a watercolorist—introduced her to how art can capture the beauty of nature. She soon developed a sharp eye and zeal for the outdoors. Her mother, whom she loved to watch paint, was the first person to encourage and inspire Lucy to create. "From the first time I put brush to canvas, I knew this is what I was supposed to be doing. This is who I am," she expresses. The more she paints, the more a deep passion and sense of purpose fulfills her. "This is my calling," 
 she says.

Prior to painting in oils, Lucy worked primarily with acrylics and developed a unique style she's mastered over the years—but not without in-depth training. She directed her own art education, first by taking workshops and absorbing books and videos about painting, then by taking expert instruction from seasoned art professionals at the Scottsdale Artists' School and additional workshops and one-on-one classes. Before long, her early acrylic work was showing in downtown Scottsdale on Main Street, and she realized this work as her new career. She had a desire for more brilliance in the quality of her work and knew she had to move beyond acrylics. She made the transition to oils, never looking back. To further hone her talent, she studied great artists of the Hudson River Valley (Thomas Cole, Frederic Edwin Church) and how they handled oils as well as their ability to master light, landscape, and a sense of the divine. Later, she deepened her art knowledge with the guidance of Jason Horejs, of Xanadu Gallery, and his Art Business Academy, who mentored her in the fundamentals of the art business including marketing, promotion, galleries, selling, etc. Her work is currently represented in his gallery in Pinetop, AZ.

The guided path of her training supports her passion and natural talent, and all this is why art collectors are discovering and commissioning her work to bring her uniquely spiritual experiences into their homes. She shares light, hope, and stories through her work and it has a lasting and impactful affect on others. It's very fitting that she says a prayer at the beginning and end of a creation to ensure this happens in the most positive way.

Lucy has been nominated as best artisan for the 2020 Phoenix Magazine's "Best of the Valley". Her fine art paintings have been published multiple times in media, her work has received many awards and been exhibited nationally for over 14 years. Her combination gallery-studio (attached to her home) is also a host location each November for the prestigious Hidden in the Hills Open Studio Tour and Sale. Her work will be on display at the Oil Painters of America 29th National Juried Exhibition in Fredericksburg, Texas. Fourteen paintings can also be enjoyed at the Phoenix Zoo in their "Art on the Wild Side" exhibition through 2020, from her African safari experience. And Lucy's original painting, Sonoran Rainbow, is part of the City of Glendale's permanent collection.

Lucy and her husband, Richard, extensively travel the world (and close to home) giving her the opportunity to capture and recreate her experiences on canvas and in story. "That's what I do and who I am," she says.
 "A fine art storyteller."

You can visit Lucy's website to view more of her work here.
Watch our Pandemic Artwork Stories conversation with Lucy here.
Read More