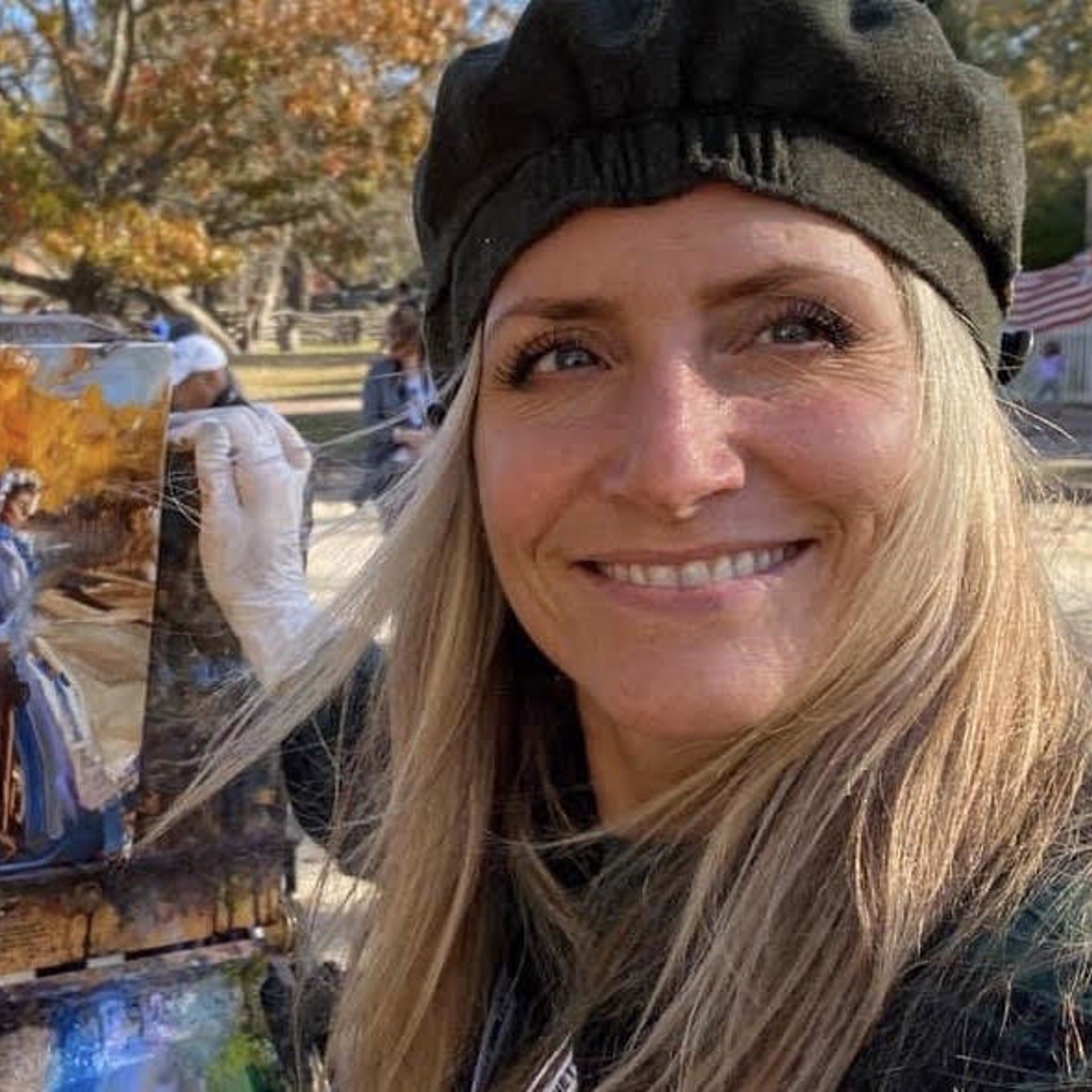 The Art of Krystal W. Brown is a painted view of the world and how she chooses to see it originating from the need to create and a love for getting lost in the process.

Her oil paintings celebrate and reveal the magnificence of people, places and moments that matter most while holding space for the viewer in the bold, impressionistic passages and visceral mark movements where you add yourself to the narrative.

Originally from Northern Wyoming, with a Bachelor's Degree in Fine Art from the University of Montana, Krystal now resides in Texas. She has studied with Rob Liberace, Dan Gerhartz, Clayton Beck, Jeffry Hein, Susan Lyon and Scott Burdick and has been producing Fine art for over 30 years.

Krystal's work has been juried into numerous shows and events. She is an award winning artists having received -Artist's Choice awards, People's Choice awards, Portrait Society of America Merit Awards, multiple Best in Show awards and has been a Finalist in the Bold Brush, Raymar, and a Plein Air Salon competitions.

K.W. Brown's work has been published in Plein Air Magazine, American Art Collector, Fine Art Connoisseur, and Southwest Art. She is an exhibiting member of Oil Painters of America, National Oil and Acrylic Painters and she belongs to the Portrait Society of America, American Women Artists, Cecilia Beaux Forum, Outdoor Painters Society and the Woodlands Art League. Her artwork is included in numerous private art collections throughout the U.S. and she has created many commissioned works.

Krystal delights in sharing her knowledge and teaches others to create their art and contribute their unique voice through workshops, one on one instruction, and facilitating life groups.

You can visit Krystal's website to view more of her work here.
Read More