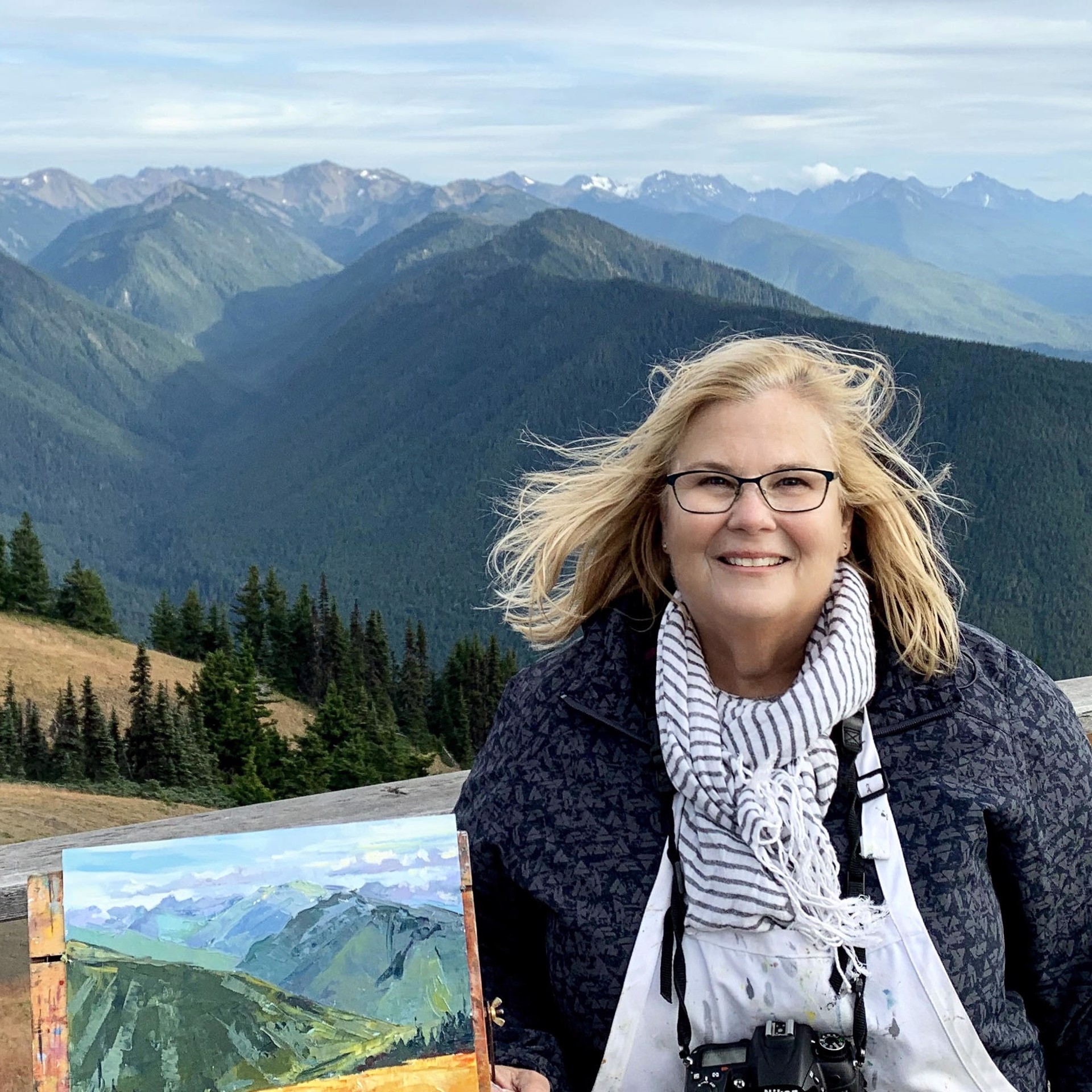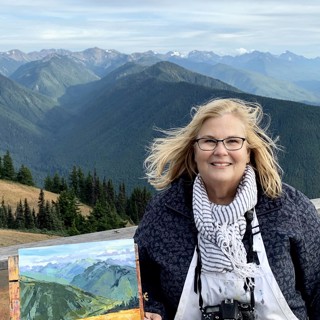 Kathleen earned a Bachelor of Fine Arts from Carnegie Mellon University.

For many years, she ran her own graphic design business, but eventually she felt it was time to get back to fine art. About ten years ago, she heard about the process of painting landscapes on location, or "en plein air," One taste of painting outside was all it took for her passion to ignite. "Plein-air painting is a total sensory experience, and I simply become immersed in the scene. I come to know each place in a way that's like no other."

Last year, Kathleen was awarded an Artist Residency in the Olympic Peninsula, recently completed a plein air trip to Cuba, participated in dozens of prestigious group exhibitions and juried plein air painting events, such as the Plein Air Convention and Expo, Finger Lakes Plein Air Competition, Parrsboro International Plein Air Competition, Paint it, Annapolis where she has won some significant awards. Kathleen is a member of the American Impressionist Society, and the Ohio Plein Air Society. When she's not on the road or out painting on location, Kathleen spends her time with her family in northeast Ohio.

You can visit Kathleen's website to view more of her work here.
Read More