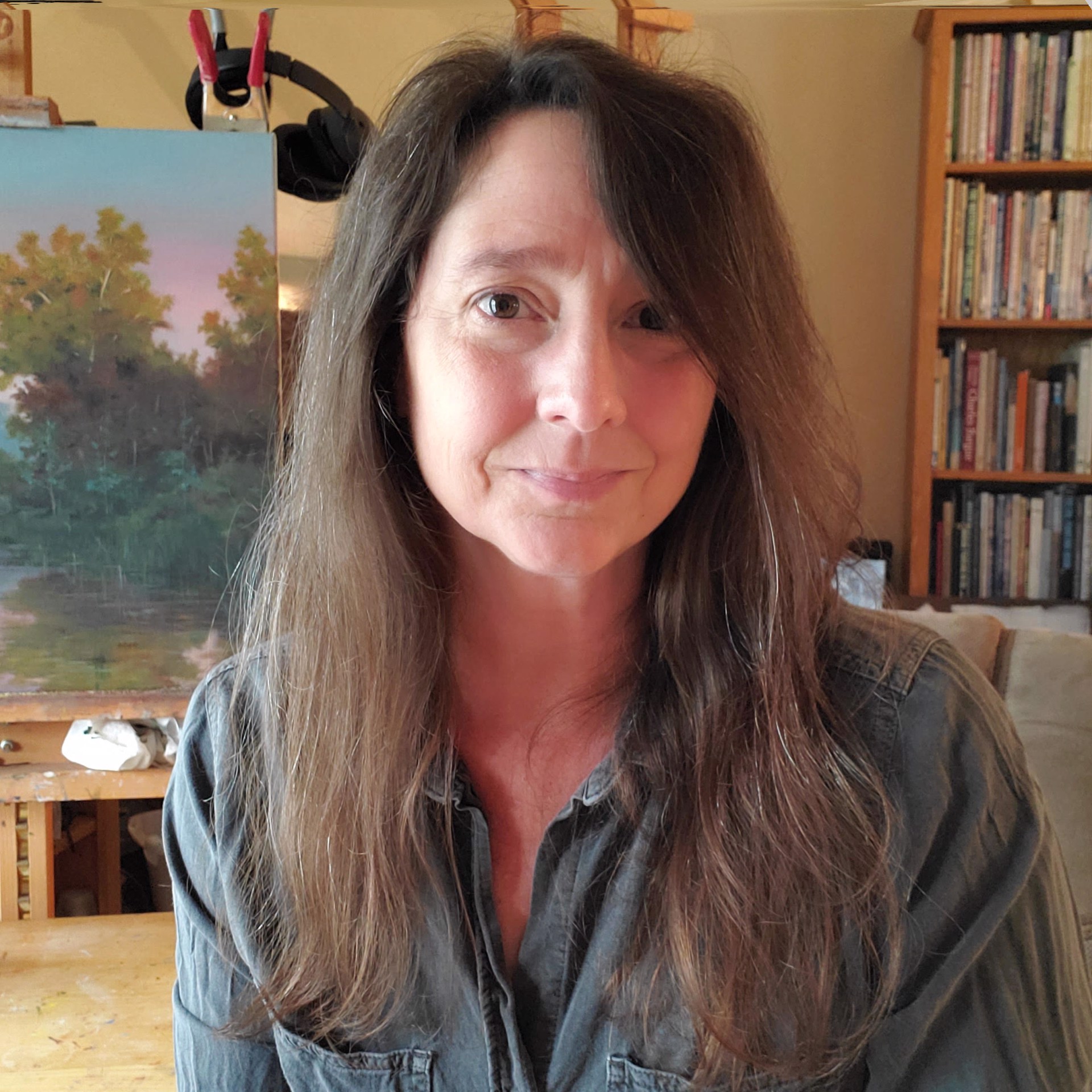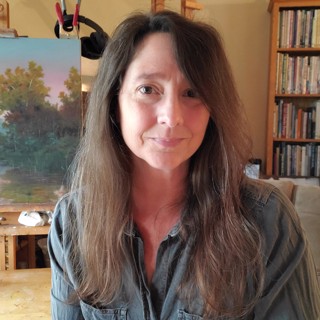 Katharine Krieg (b. 1970) is a contemporary artist, presenter and instructor. She maintains a studio in Montgomery County, PA as well as a summer studio on Monhegan Island, ME where she gathers subjects from the fields, farms and historic buildings found nearby to create still life and landscape paintings. These days, her primary medium is oil but she is accomplished in watercolor and drawing. Each summer she travels to Maine where she holds an annual open studio where she teaches and paints. She is honored to have been accepted into regional as well as national open juried shows. She has been a juror for the Philadelphia Sketch Club and an invited lecturer for various art organizations, universities and colleges and has achieved signature membership in Pennsylvania Watercolor Society. Her works can be found in collections throughout the United States and abroad.

Education/Training:
Pennsylvania Academy of Fine Art: Studies in Drawing and Portraiture
Mansfield University of Pennsylvania: Bachelor's Degree in Art Education
Private Instruction in the studio of Carlo Russo
Workshop instruction at Chester Springs Studio in Drawing and Portraiture

My paintings are my answers to what I see around me. Pausing for a moment of quiet Introspection and the passage of Time are themes that recur in my works. It is my hope that the viewer will connect with that which inspires me and keeps me coming back to paint.

You can visit Katharine's website to view more of her work here.
Read More