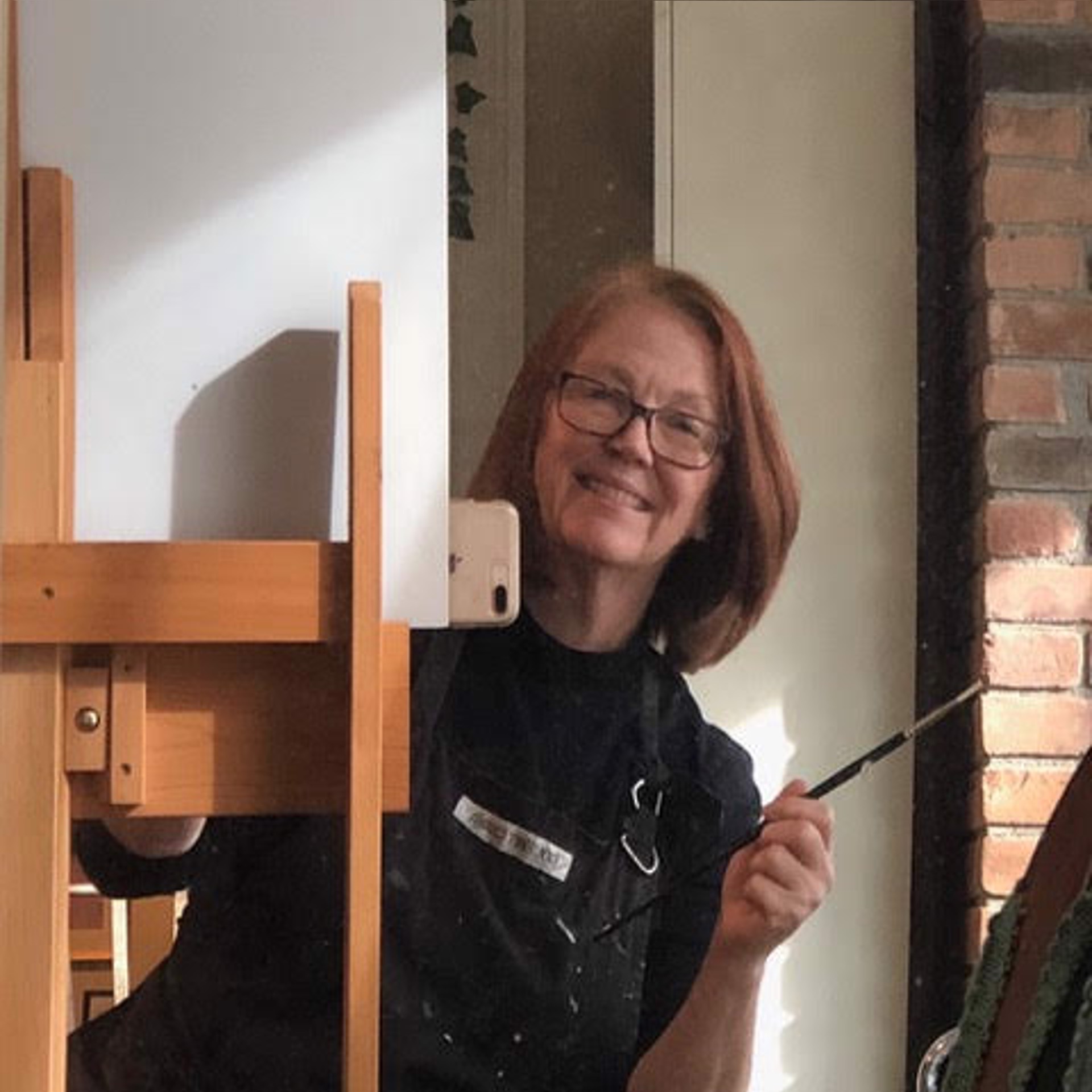 American painter Eden Compton was born in Texas and raised in Connecticut. Eden and her NZ born husband, Richard settled in upstate New York after two decades of sailing and managing private charter boats in the Caribbean and the east coast of the US. She has a permanent studio and gallery in the Beekman Street Arts district of Saratoga Springs, NY where she teaches and holds workshops in addition to painting her cityscape and portrait commissions.
"Although I paint a variety of subject matter and have spent many years painting plein air landscapes in the different locations we have visited while sailing, I always return to figurative work as my main interest whether in straight portraiture or more narrative compositions. I love the suggestion of the story behind the image." Eden uses several mediums in her work including charcoal, oil, pastel and, more recently, gouache. She is also an avid sketchbook keeper and tries to draw daily from life.
Her formal art education began with a BA in Art History from Colgate University and independent courses at the International Center for Photography in NYC. She has studied extensively with Master Pastelist Doug Dawson and taken workshops with many nationally known artists such throughout the years. Her award winning work has been included in national juried shows including the Catherine Lorillard Society, Salmagundi and the International Pastel Society as well as numerous regional and local shows. She is a juried member of the Degas Pastel Society, Oil Painters of America, Portrait Society of America and an Associate with Distinction of the American Women Artists Association.
You can visit Eden's website to view more of her work here.
Read More