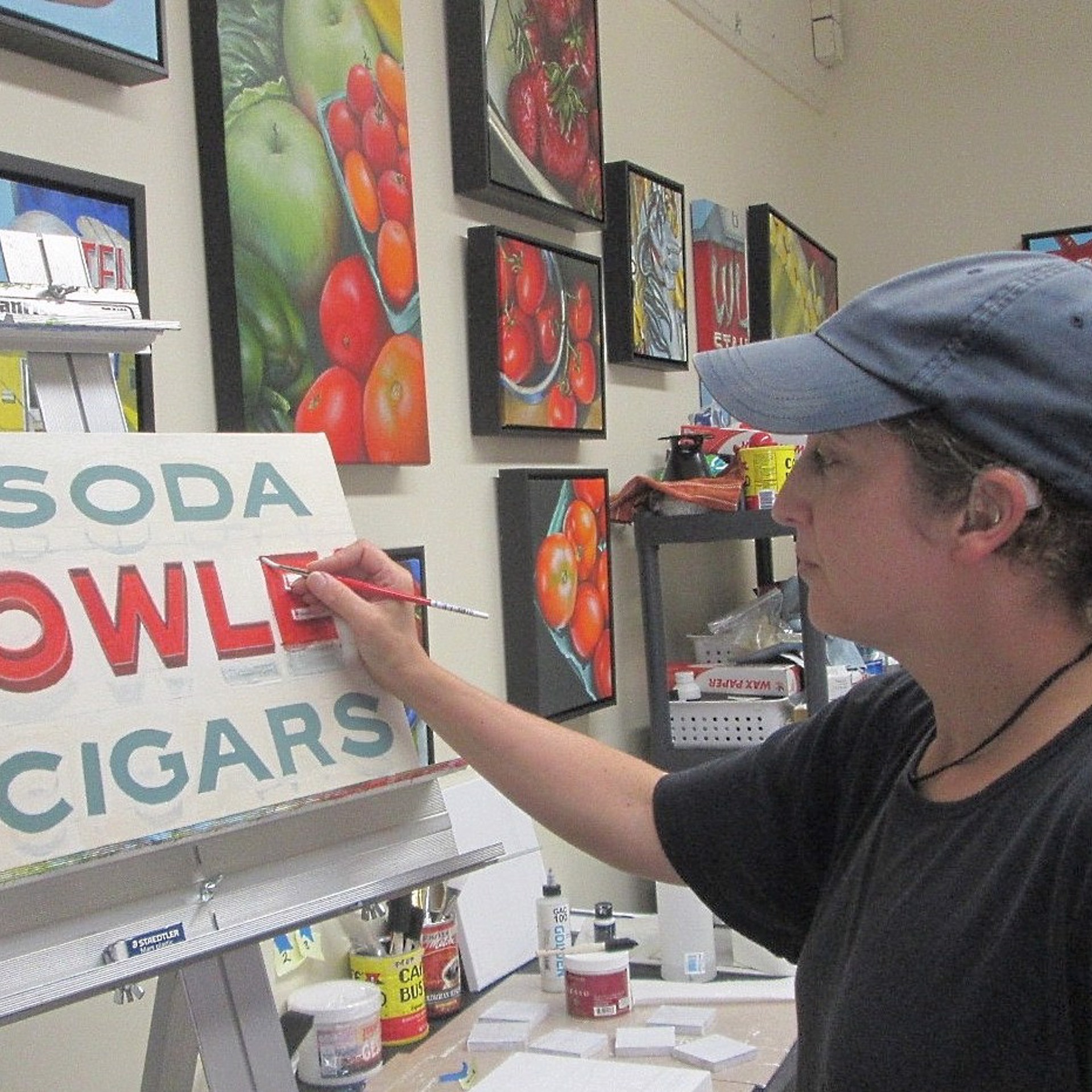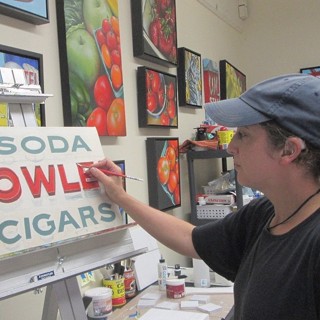 Peeling paint, fading bricks, weathered surfaces, rust - the effects of time - are what draws me to certain subjects. With a background in typography, I have always been fascinated by the use of lettering in signs. In my acrylic paintings, I combine this interest in signs with an appreciation for old buildings and nostalgic subject matter to capture the spirit and eclectic beauty of iconic roadside architecture and gritty city landscapes.
A burst of color, a touch of rust, a flash of neon - my paintings glorify and memorialize these pieces of wayside history that are quickly disappearing in this era of electronic signs and big box stores. These relics have their own stories - remnants of the past as well as connections to the community - and a rusty kind of charm that I like to reveal by accentuating their shapes, colors, and textures. My work allows me to honor a bit of our history in addition to the connections we share amidst the disconnect of today's chaotic world.
You can visit Debbie's website to view more of her work here.
Read More