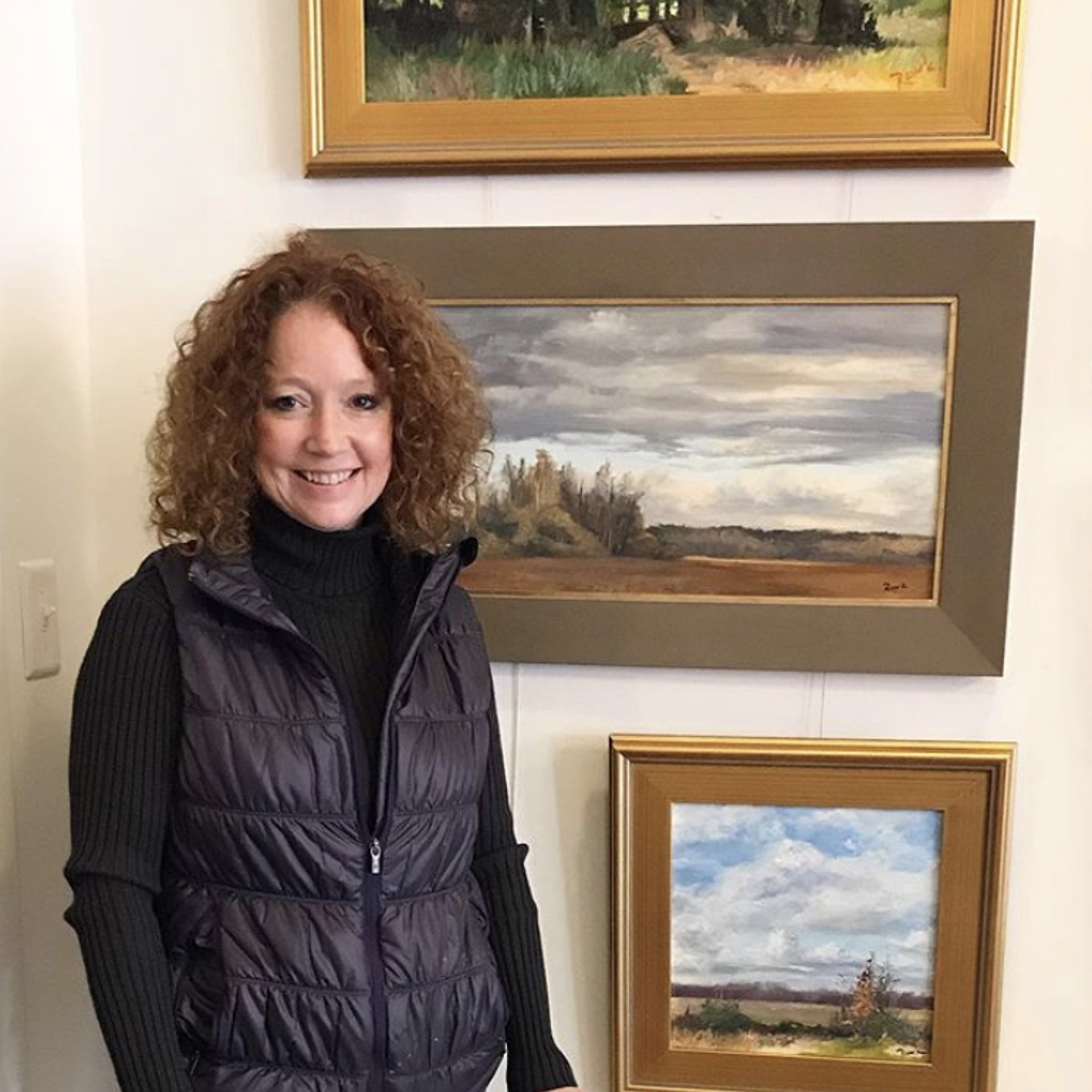 I love the outdoors. I love light. I love color. When all of the elements come together I can't do anything but paint! As an artist, I am fascinated by the relationship between light and color and how one affects the other. Yes, you will see reoccurring elements in my work like horses, family and mostly my Mississippi landscape, but it all comes down to the light.

After receiving my BFA from Mississippi State in 1992, I studied extensively under Sammy Britt and focused on the techniques of Henry Hensche and the colorist movement. Sammy sees light and color unlike anyone I know. I have taken these techniques and incorporated them into my own style.

I love painting outdoors "en plein air" and living on our horse farm at the edge of the Mississippi delta I have an unlimited supply of subject matter. I love the Southern landscape especially the Mississippi Delta and I want to share that love with everyone. When someone views my work, I want them to FEEL it. Whether it is a crisp autumn day in a dusty field or a the late day sun reflecting off of a horse's back, I want to transport the viewer to a time and place that I deemed magical.

When not at my easel, I spend time in the class room as a private art teacher and attending to the day to day affairs as Executive Director of the Charleston Arts and Revitalization Effort and Arts Center in Charleston, Mississippi.

You can visit Carol's website to view more of her work here.
Watch our Pandemic Artwork Stories conversation with Mikel here.
Read More