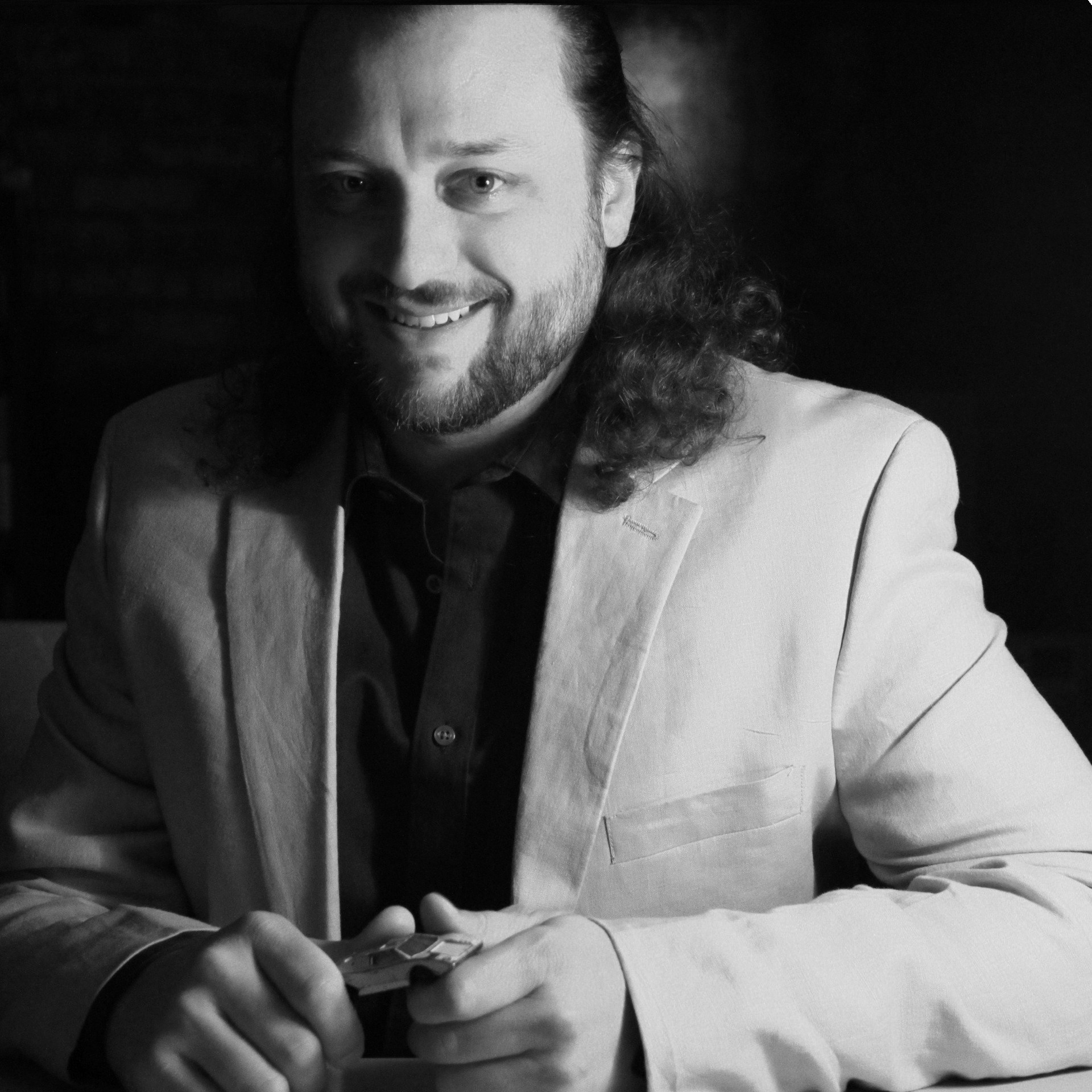 Benji Alexander Palus was born in 1972 in Pittsburgh, Pennsylvania. He is the middle of five siblings, having two older brothers and two younger sisters. Noticing early his interest in drawing and colors, his parents had him tested for artistic ability when he was just two years old. Testing at very high levels, Palus was encouraged from this young age to explore and develop his artistic nature.

In 1995 Palus received an associates degree in commercial art, but was disillusioned by the world of paste-ups and copy art. He decided that he wanted something more, so he dedicated himself to the study and practice of fine art, specifically in the style of realism. Palus is mostly a self-taught artist, having no formal training in traditional fine art or in his preferred medium of oils.

In 1999 Palus moved to New Orleans, Louisiana, where he currently resides. For over twenty years Palus has studied and honed his style, inspired by representational artists from every era. Palus' own body of work focuses on figurative compositions of individual women, exploring the beauty of feminine nature in its unlimited palette of complex moods and emotions. Palus keeps his artwork very personal, working exclusively with a small group of close friends that model for his paintings, and whose inner light provide the inspiration for his work.

Palus began his professional career in 2010 at Studio 831, as part of the annual art event in New Orleans affectionately called Dirty Linen Night, a collaborative effort between several French Quarter art galleries. He has since taken part in group shows around New Orleans, and was juried into the Seventh Annual International Guild of Realism Exhibition at Jones and Terwilliger Gallery in Carmel, California in 2012. In 2015 he made his solo debut at Creason's Fine Art Gallery in New Orleans with the show, Belle Femme: Exploring the Strength and Beauty of Womanhood. He is a member of the International Guild of Realism, Oil Painters of America, the Art Renewal Center, the Portrait Society of America, Allied Artists of America, and the National Oil and Acrylic Painters' Society.

After suffering a deep personal tragedy, Palus has found renewed passion in his art, yet the loss is deeply reflected in his work. Scenes of innocence, calm, and playfulness are depicted in colorful yet dark tones, as if he is desperately seeking to reconcile the wonder of childhood with its inevitable loss. He is currently working on his first large series of work crafted around a single theme, for which he has adopted the straightforward title, Mood Lights. The series will explore the emotional associations, effects, and nuances of color on both the subject and the viewer through a variety of colored light, with the hope of tapping into the deep, subconscious realms of dreams and of childhood memory.

You can visit Benji's website to view more of his work here.
Watch our Pandemic Artwork Stories conversation with Benji here.
Read More